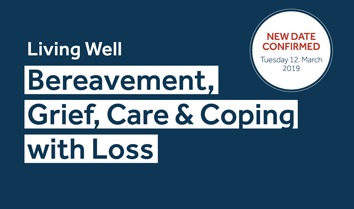 12th March 2019 – Bereavement Seminar, in partnership with Cruse Bereavement Care
Building hope for the future
A seminar to discuss bereavement, understanding grief, self-care and coping with loss to build hope for a new future. The discussion will be lead by the experts at Cruse Bereavement Care in association with the Swiss Benevolent Society. Support to help accept the reality of loss can be valuable as everyone's' experiences and responses are individual to them. Keeping in mind that bereavement can impact people in different ways whereby one might possibly experience reactions or a difference in feelings, behaviours, thoughts, physical reactions, or relationships for a period of time.
Various support sessions will be discussed from one-to-one to group.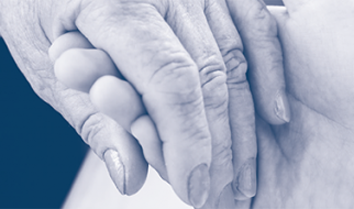 28th September 2017 – Ageing Well – Dementia or Age-Related Memory Loss?
A seminar for Swiss citizens and their families/friends living in the UK explaining everything about dementia, including the difference between normal memory loss due to ageing and signs of dementia. Can it be prevented?
With over 850,000 people suffering from dementia in the UK, a figure due to rise to 1.1 million by 2025 and two million by 2050, dementia is likely to affect most families. 
Date: Thursday, 28 September 2017
Location: Embassy of Switzerland, 16–18 Montagu Place, London W1H 2BQ
Time: 6.30pm – 8.30pm
Cost: Free of charge